Wondering about some products' hot sauce Scoville chart? You are not the only one. If you wonder how spicy some products are, reading this article will enlighten you somehow: you may not want to eat your favorite meal with a certain hot sauce, unless you choose 'death'.
You may even wonder what Scoville chart is made for. Scoville chart, which is also called by some as Scoville heat units (SHU), is a measurement that expresses how spicy something is, especially food.
The number that is present in SHU is derived from the number of sugar water required to dilutes capsaicin in a specific product. Given that capsaicin is an active component from peppers and making that spicy taste, the SHU can simply be referred to be a scale that expresses how spicy a food is.
Now that you wonder about some famous hot sauce Scoville chart, you can read that in this following explanation.
Frank's RedHot Sauce
You cannot handle extra spiciness yet still want your food to have a spicy kick? Try having this product. You don't have to worry about its SHU—it's only 450 SHU.
Tabasco Sauce
Coming with more spiciness to tackle, this product is measured to be having 6 times bigger of SHU. Some sources even mentioned that this one has 2,500-5,000 SHU.
Cholula Spicy Sauce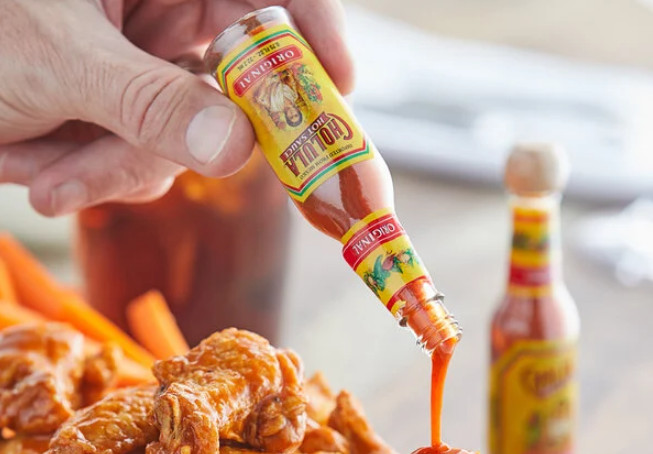 You dare enough to try this sauce? Many do, not that strange, though. This product's SHU is quite respectable, which is around 3,600 SHU.
Dawson's Hot Sauce
You may know this hot sauce, but even though you don't know this, it is fine. As the SHU gets higher, many products are not well-known as ones with lower SHU. This sauce is quite big in having the SHU leap with it being 82,000 SHU.
Dingo Widow Maker Sauce
This product is spicier compared to the four hot sauces aforementioned. Coming with 682,000 SHU, this natural sauce is not common to find in your day-to-day grocery's aisles.
Satan's Blood
Just as its name, this product's spiciness is scary. Coming with an impressive number of 800,000 SHU, you may not want it to drizzle this onto your pasta. However, this product is said to be having no flavor. Only heat from its capsaicin.
Mad Dog Platinum no. 9
This product's spiciness is mad! You won't believe that this product has a scary number of SHU of 9,000,000. It even sounds so surreal for a sauce to be as spicy as that. Luckily, the Mad Dog isn't for direct consumption. Instead, you will have this just as food additive.
Now you know some hot sauce/condiments that can become your friend if you want to try spicy sauces. What do you think? Dare to try the one with the highest hot sauce Scoville chart score?