Making Red Lobster biscuits with Bisquick is pretty much possible. When you think the infamous restaurant has the secret recipe to make its biscuit, well, actually you can make the biscuits on your own using premix ingredient like Bisquick. How to do that? Follow this recipe below, and you should be able to make copycat recipe of the biscuit at home.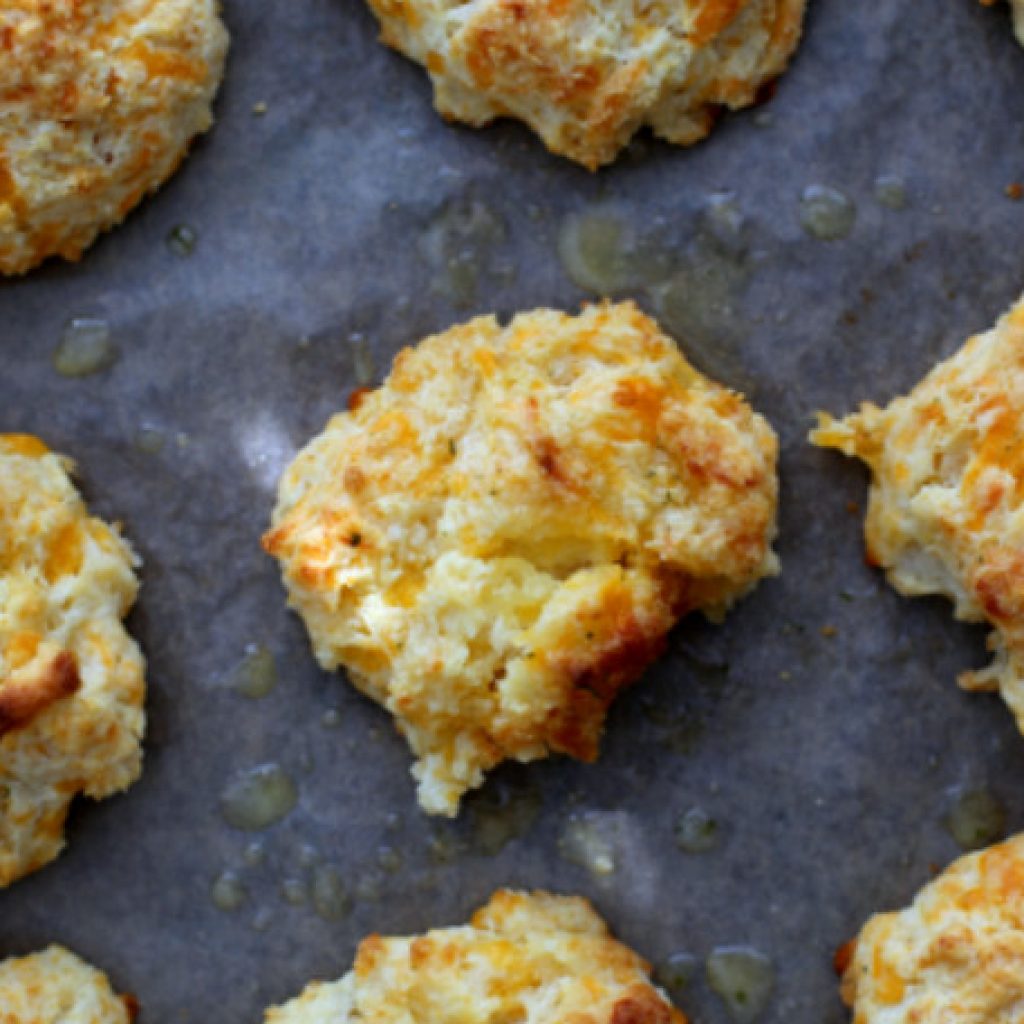 Red Lobster Biscuits with Bisquick
The recipe is the standard one. You can modify and adjust it to your personal taste if you like it. It is all very easy to do, and it is all like mixing premix ingredients with milk and butter, and then pop it in the oven. Here is the recipe for you.
Ingredients
2/3

cup

whole milk

room temperature

2

cups

Bisquick

1/2

cup

butter

melted

1/4

teaspoon

garlic powder

1/2

cup

cheddar cheese

grated
Instructions
To start making the Red Lobster biscuits with Bisquick, preheat your oven to 450 degrees Fahrenheit or if you use Celsius, preheat the oven to 232 degrees Celsius.

Prepare a large bowl. Into the bowl, mix together Bisquick, grated cheddar cheese and milk. Stir until they are all well-combined and becomes soft dough.

Prepare a cookie tray (non-stick) and then drop one tablespoon (full) of the dough onto the tray.

Bake the biscuit in the oven for 8 minutes. The top of the biscuit should be golden brown before you remove them from the oven.

Mix together melted butter with garlic powder. Brush the mixture immediately on the hot biscuits right when they come out of the oven.

Serve warm. This Red Lobster biscuits recipe will make 8-10 freshly baked biscuit.
Notes
This recipe is very easy to follow, and everyone can surely make it in the kitchen. You can add more cheese into the mix, and turn the flavor into a more flavorful one. Many people also like to add chives into the mix to add colors and a bit of texture for the biscuits. If you like it, you can do that, too. The biscuits will taste amazing for sure.
See, it is very easy to make homemade biscuit. With the help of premix ingredient like Bisquick, it is very possible now to get freshly baked biscuits on the dinner table in no time at all. Follow the recipe and you won't have to crave for Red Lobster biscuit anymore because now you can make your own Red Lobster biscuits with Bisquick at all time.