Mondays and Tuesdays are my busiest days in the kitchen menu planning.  Here is what I was working on today…I am tired!  But I love fall!!
Simple and Rustic Apple Galette with Warm Caramel
Pork Tenderloin stuffed with Sweetened Pears and Porchetta
Plated
Butternut Squash Risotto with Parmesan, Nutmeg and Fresh Sage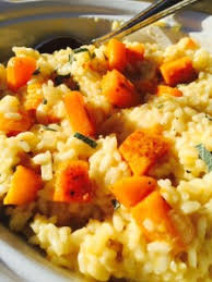 Fresh Swiss Chard Salad
I love all that fall has to offer! Think figs, mushrooms, apples, pears, quince, caramel, pumpkins, squashes, and more!